FEAR LESS
Save the date! Our next event on 23.10.2022. Ticket sale will start soon!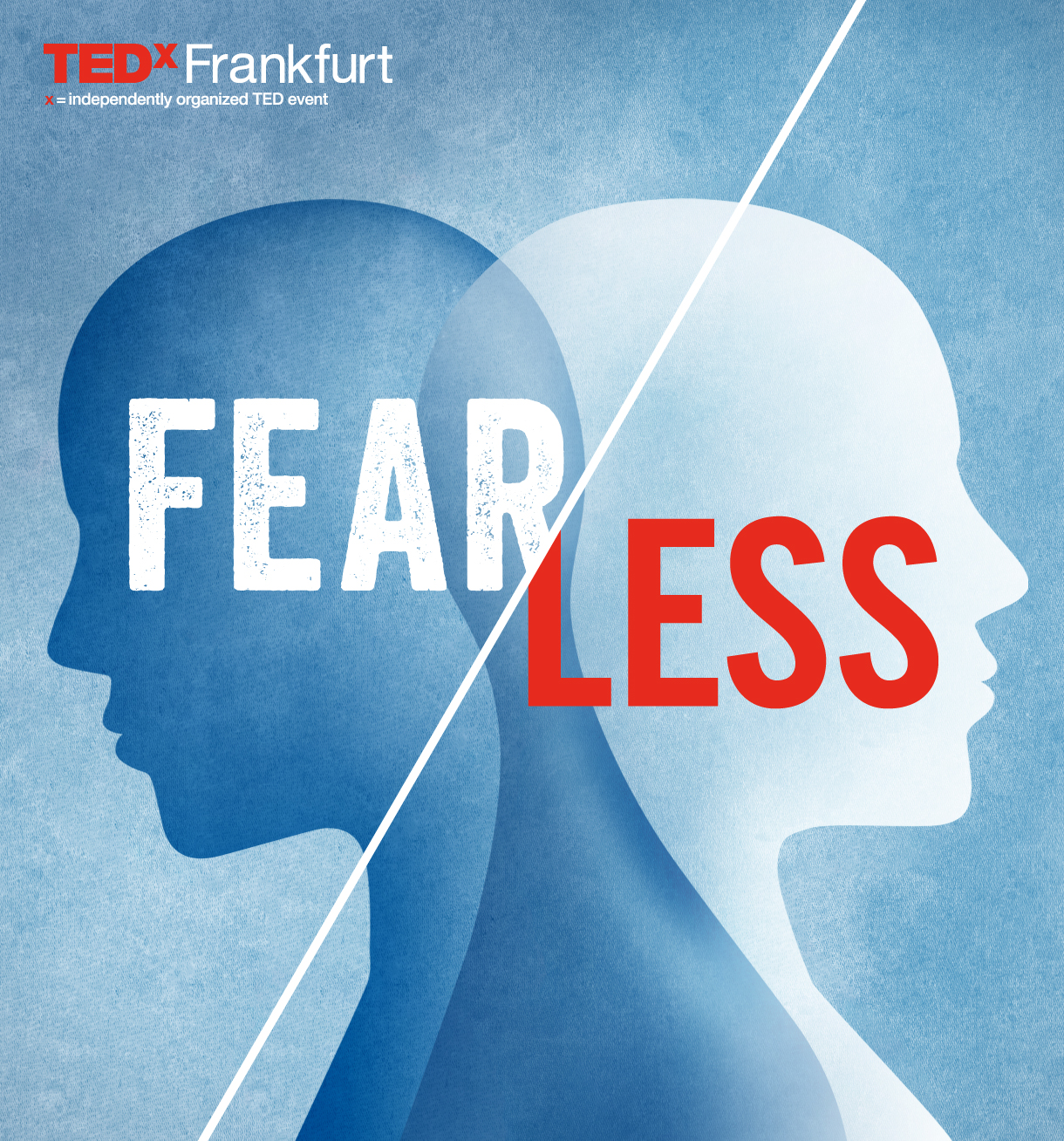 Save the date! Our next event on 23.10.2022. Ticket sale will start soon!
Dear TEDx Frankfurt community,
It has been quite a year so far, and we are constantly in a need to adjust to the changes that come on our way. Life is unexpected, sometimes for the good and sometimes for the not so good, but how we deal with it is our choice. We aim to control the narrative we say to ourselves, motivate one another and shift our perspective for the better.

This year we will launch a special experience with hand-picked speakers from all over the world with different backgrounds, ideas and messages that they want to share with all of us.

We are excited to finally share with you that this year's event's theme is "FEAR LESS".
It is the time now more than ever to power through all the unexpected difficulties of life together, be fuelled by hope, and remain unafraid of the future and its uncertainty.

SAVE THE DATE and let's get together on the 23rd October 2022 to gain new perspectives and unite our ideas and visions through an in-person event.

Ticket sales will start soon!
About TEDx Frankfurt
Our mission is to spread ideas for a better future and plant seeds in our engaging community with fresh ways of seeing the world. It's a meeting place where we all have a chance to think critically on today's society, reflect deeply on what's happening in our culture, education, technology, and encourage each other to take action. Join us to chase the extra­ordinary stories that need to be shared!

Learn more
Discover our lates talks