Our Speakers for 2023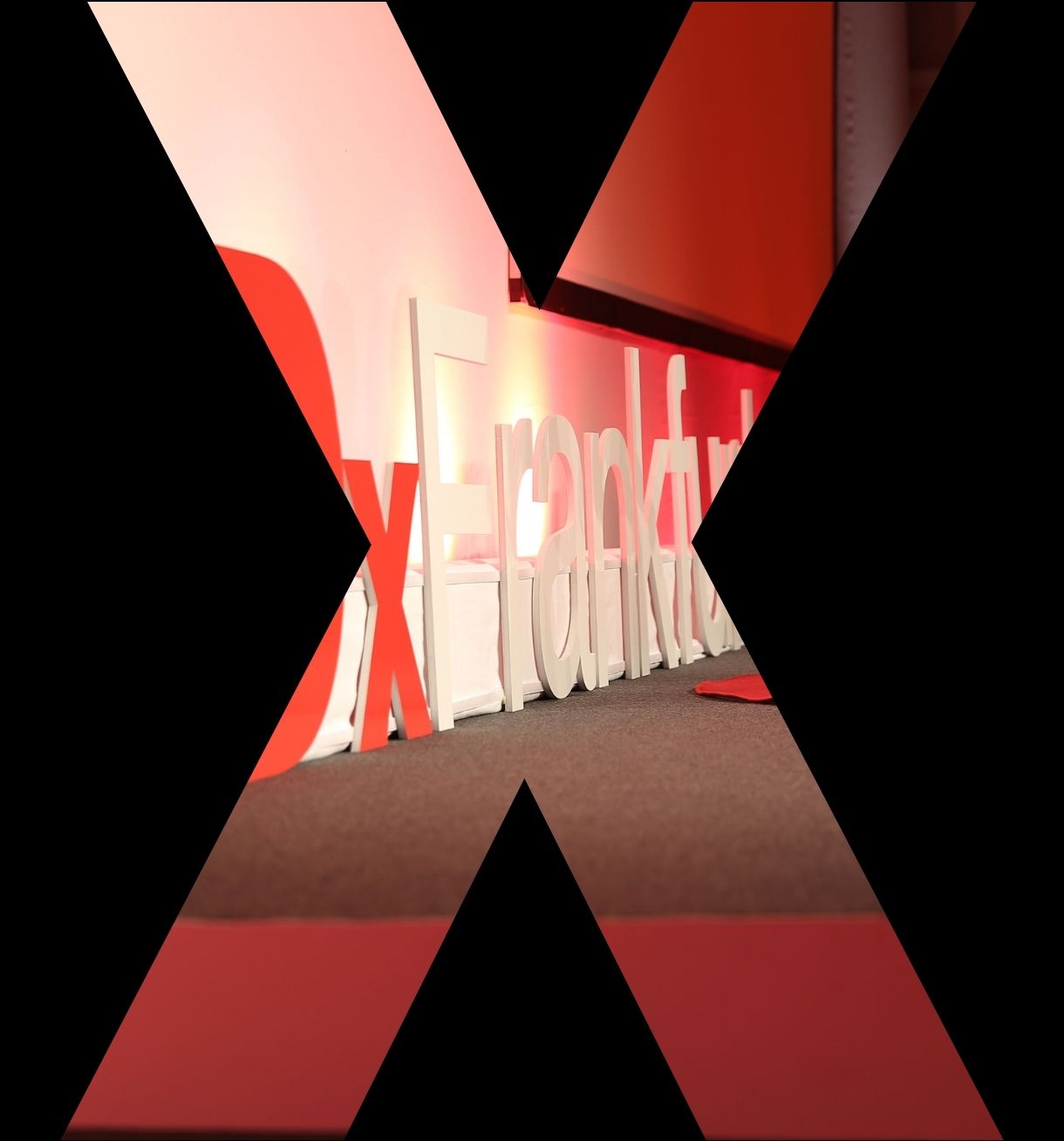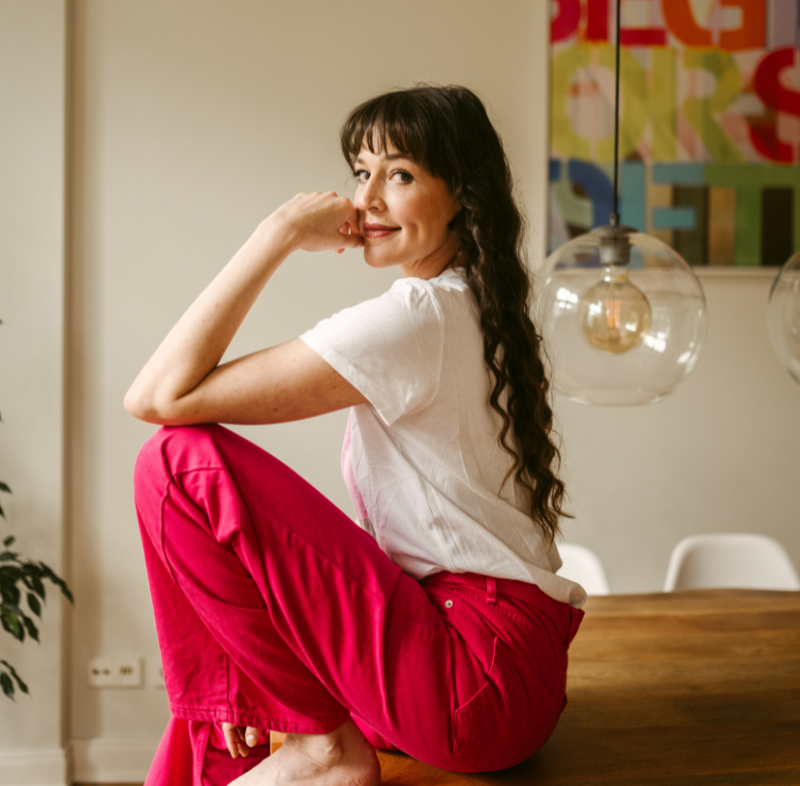 Lisa Opel
About Lisa:
Lisa Opel, a multilingual author born in Germany, raised in Portugal, and educated in England, has revolutionised the world of literature with her captivating erotic works. Combining light-heartedness, education, and taboo exploration, Lisa's writing rekindles passion and encourages open dialogue. Her diverse background, from working in offices to factories and a fetish shop, has provided her with profound insights into human desire. Featured on esteemed platforms such as WDR, Spiegel Online, SIXX, and global podcasts, Lisa aims to introduce a new genre of literature to unassuming audiences. Additionally, she serves as a strong advocate for struggling mothers, helping them navigate personal transformation. Lisa challenges societal norms, encouraging a deeper understanding of
long-term relationships and inspiring individuals to embrace their desires. Join Lisa Opel as she unlocks the power of love through her transformative words!

About her talk:
Sex is good (and healthy!), not a taboo. If your libido has decided to take a breather, don't worry – Lisa is here to guide your journey of rediscovery with her personal story and insights. Even if your sex life is thriving, Lisa's talk will remind you not to take it for granted, as even a blazing flame can benefit from some stoking. With her guidance, you'll venture beyond the bedroom's borders, embracing curiosity and fantasies. Remember, it's okay to acknowledge that sometimes libido takes a backseat. You're not alone; many share this experience. The silver lining? Pleasure can be rekindled, and your sexual evolution begins today!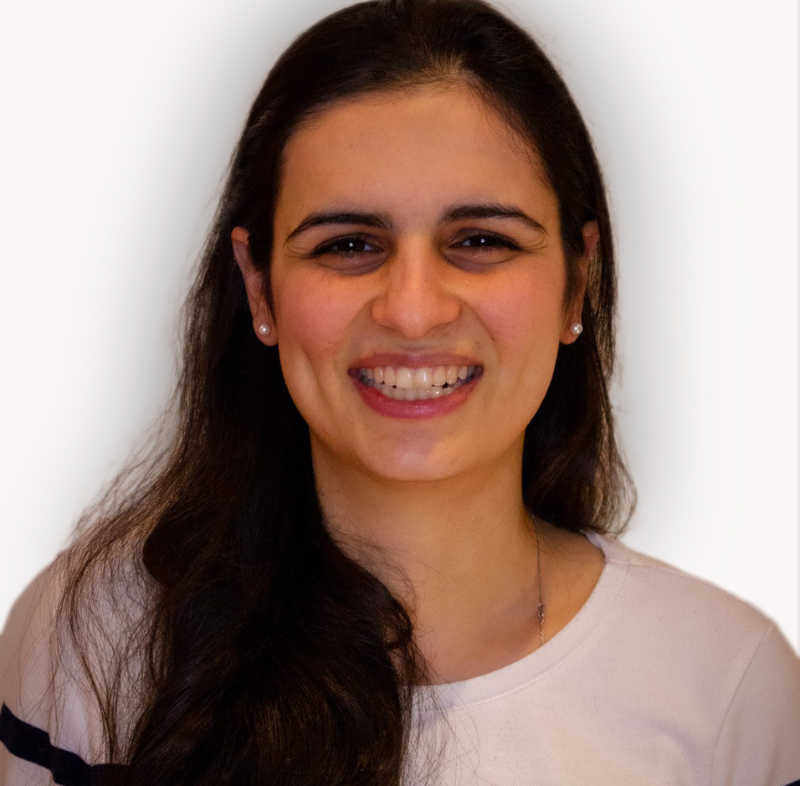 Samira Peseschkian
About Samira:
Having pursued a career in medicine, Samira witnessed the immense impact chronic pain can have on individuals and their families. As both a medical professional and a former chronic pain patient, Samira possesses a unique perspective of knowing what it feels like to go through pain and how to treat it. She explores in her writing and talks about the connections between pain and the brain, and the interplay between the mind and body making this complex topic accessible to a wide audience.
Throughout her personal journey as a chronic patient, Samira experienced firsthand the physical, psychological and emotional challenges that accompany a patient. Motivated by a desire to alleviate suffering and empower patients, she embarked on a journey to explore the complexities of chronic pain and its management. As an advocate for patient education, Samira strives to raise awareness about chronic pain, dispelling misconceptions and promoting a compassionate understanding of those living with this condition.

About her talk:
Chronic pain has its false friends: They rarely appear alone but rather with a few companions – the side effects of a disease. They begin as supporting actors, but as time passes, they take on increasingly prominent roles until they ultimately dictate what happens in a patient's life. They like to make themselves known not only on a physical level but also on a psychological and social level.
Drawing upon her medical expertise, Samira will try to answer the profound question: what would your body say if it could speak?
Her insights will give you a deeper understanding of how chronic pain works and how to effectively manage it.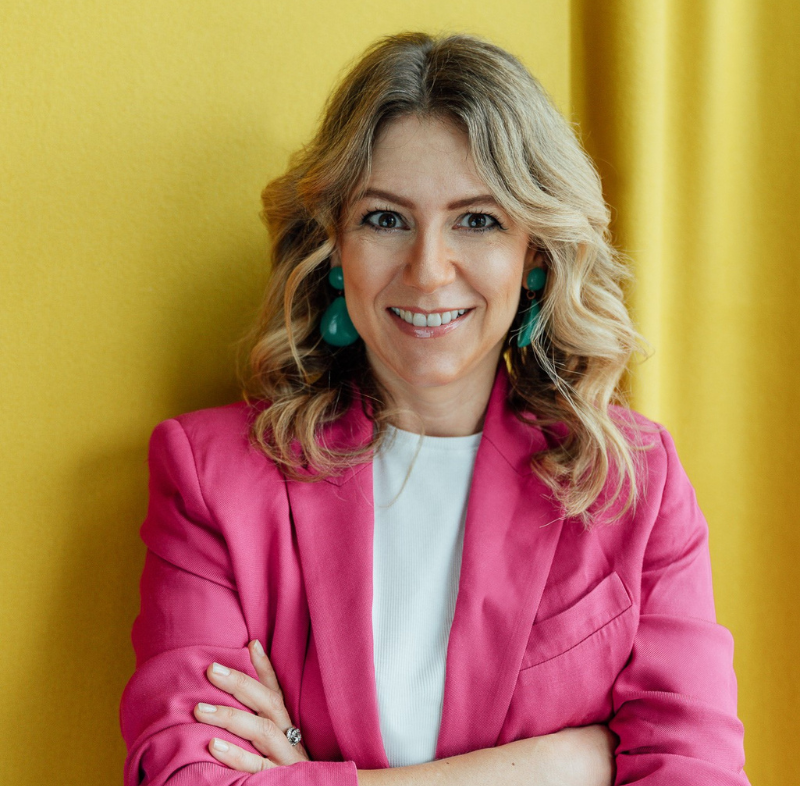 Silvia Wiesner
About Silvia:
Silvia is a force of positive energy that is contagious. Driven by the idea of leadership for a better world, Silvia works as a Leadership Advisor at Egon Zehnder, consulting top executive and non-executive teams on human answers to complex problems.
She is an active DE&I ally, named one of the "Top 100 Women for Diversity" in Germany, who has been forging partnerships across the world on behalf of European Women on Boards, a non-profit organization involved in the sign-off and implementation of the EU Directive on Women on Boards. She is also a Young Global Leader of the World Economic Forum and contributes to various WEF initiatives such as "Defining and Building the Metaverse".
Silvia held leadership positions in Marketing, Sales, and General Management at Unilever before deciding for a career pivot and moving from working in the Consumer Goods industry to consulting.
Silvia was born in Austria, where she grew up and studied business administration. Today, she lives with her family in Hamburg.

About her talk:
It's time to stop sleepwalking into our future and to be intentional about what you are doing or who you are being with.
Deciding to make a change for a living may feel like a huge challenge or even a setback, but who wouldn't want to work with something they are passionate about? Especially since we are not only getting older, but also staying in the labour market for longer.
Silvia will share her enlightening tale of life transitions and explore why pivots build stronger leaders. A great reminder to stay bold in your life; perhaps now is the time to make a shift?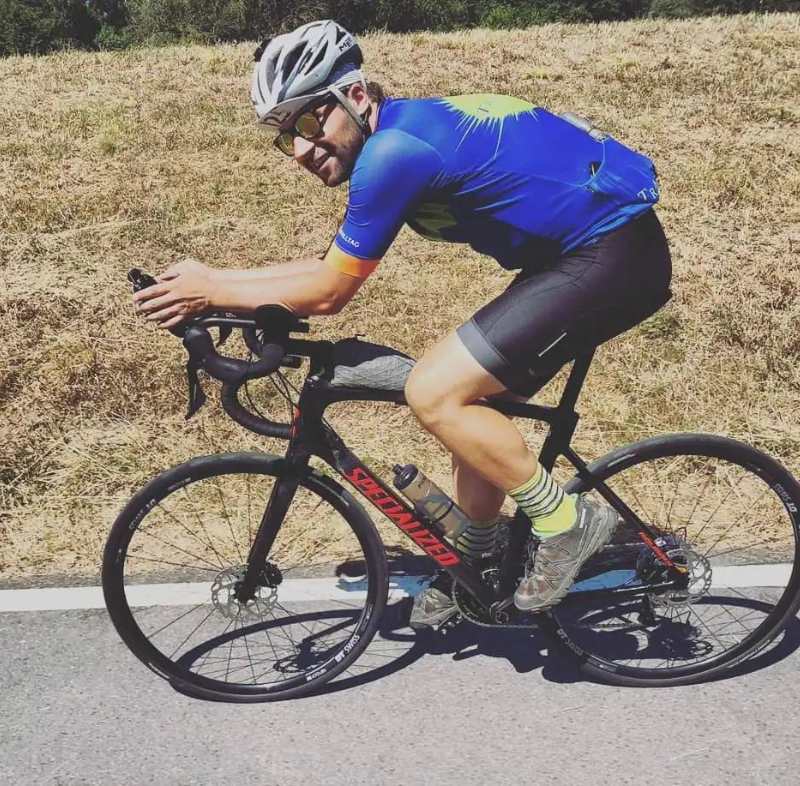 Jesko von Werthern
About Jesko:
Jesko was born and raised in Taunus. He is a finisher of The Transcontinental Race, Transatlantic Way Bike Race, Race through Poland, Bikepacking Transgermany, Mainfrankengraveller, Greffelründsche and many other long-distance rides. Taunus Bikepacking was born out of his idea to create a local long-distance training loop and has evolved into a yearly event since 2018, when a bunch of friends rode the track in self-supported style for the first time.

About his talk:
Why do we choose to do hard things? It's a question Jesko often asks himself when he's out on his bike. Jesko is a long-distance cyclist who loves to challenge himself. When he's out on his bike for thousands of kilometres, he's all on his own-no support cars,no aid stations, just him and his bike.

He will explain how he motivates himself and overcomes challenges on his solitary bike expeditions because it's not just about being physically strong; it's about knowing how to manage your energy and, most importantly, taking care of yourself.He believes that overcoming hard times will give you the confidence to believe in yourself and may also give you the courage to make a bold choice.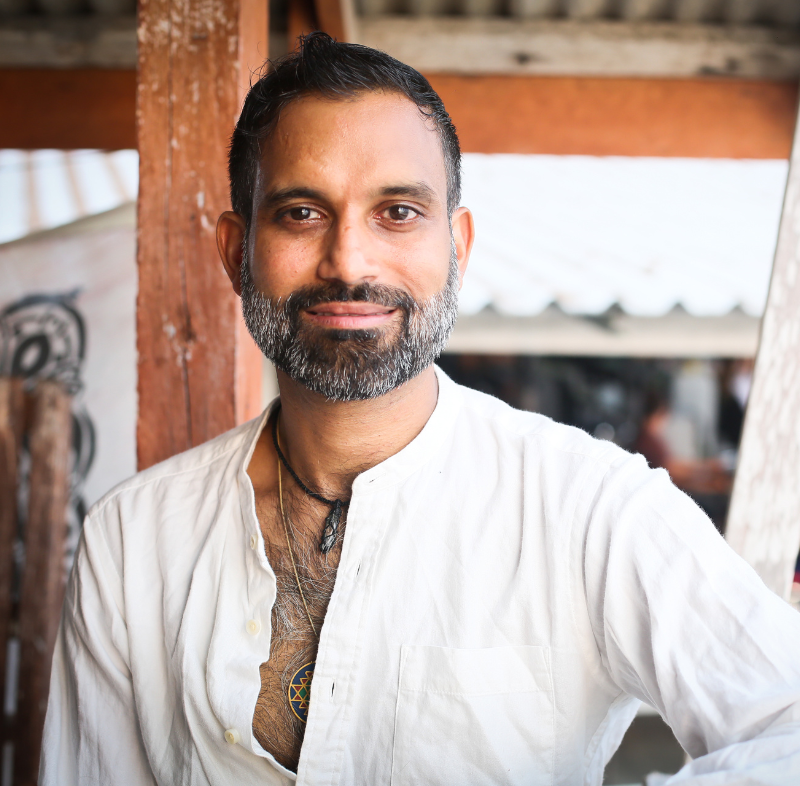 Niraj Naik
About Niraj:
A certified "legal drug dealer" at just 24-years-old, Niraj was eager to bring good health to his local community as a pharmacist. Instead he was a firsthand witness to patients going home with shopping bags full of drugs, but never getting better. In fact, he saw regular patients were often prescribed even more medication to counteract the negative side effects of the initial medication!
The stress and overwhelm of his corporate and unfulfilling lifestyle eventually caught up with him. Diagnosed with ulcerative colitis, Niraj was housebound with this debilitating illness for almost a year. He was told by doctors that his condition was incurable and that he would have to take medication for the rest of his life. Just like his pharmacy patients, Niraj suffered the awful side effects of medication, leaving him feeling completely hopeless. It was here that Niraj was presented with the choice that would mark the turning point in his life: act as a guinea pig for a new and untested drug, or undergo a colectomy (surgical removal of the colon). Niraj chose neither, and took the option unknown to conventional medicine and even to himself.

About his talk:
Have you ever thought about whether you're breathing correctly? Now you're probably thinking, is there a right and a wrong way to breathe? Yes, there is. You do it all the time, maybe without even noticing it, but that doesn't mean that you are doing it properly. Niraj is the visionary behind SOMA Breath, and he'll guide you through the art of breathing correctly, explaining all the benefits it has—and the list is long. Take a breath with us and discover new techniques on how to breathe for a better life.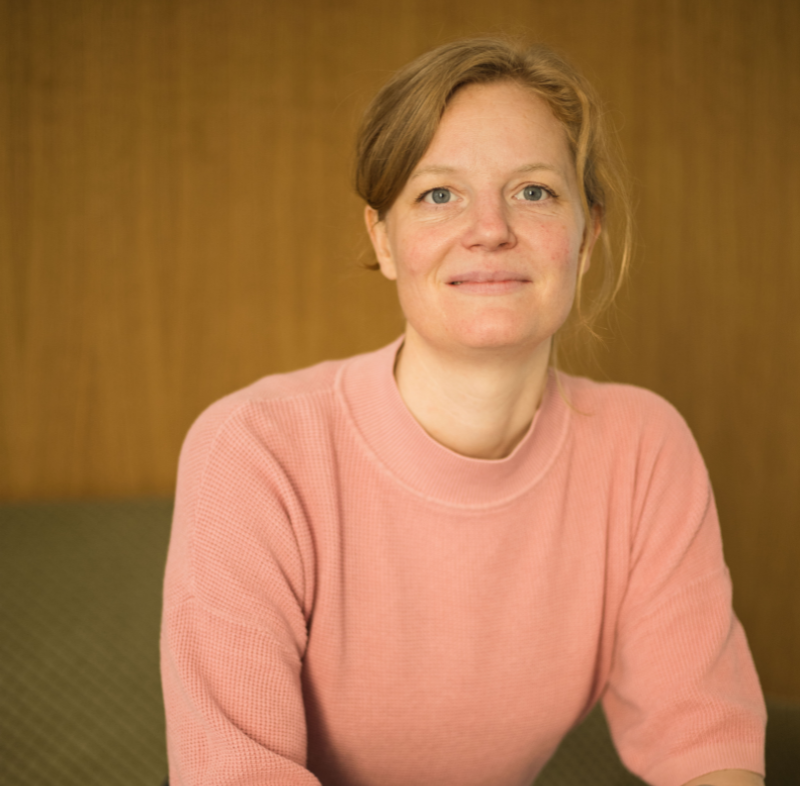 Lissi Muschol
About Lissi:
Lissi grew up in a large, vivid, and colourful family, which is probably why she likes people so much. She learned to accept that humans have conflicting needs and feelings. In fact, she believes that conflicts can be huge chances for personal development, genuine relationships, and healthy work environments. Originally Lissi comes from the world of international cinema, where she worked in leading positions on many different (and often daring) arthouse probjects. Over time, the question of how we can create a sustainable and healthy working culture became increasingly important to her. She became a certified mediator, systemic coach and consultant for organisational and individual change. With her program "Creating Culture" ("Kultur Schaffen") and other workshops and trainings, she is now dedicated to fostering sustainable and future-
oriented collaboration. She guides individuals and companies through change processes and supports teams in conflict situations.


About her talk:
It is impossible to live a life free of conflict. Whether it be with an annoying colleague, an overbearing boss, an unfair friend, or maybe a self-absorbed boyfriend or girlfriend, conflict is an inescapable part of life's narrative. But wouldn't it be wonderful to learn the tools to find the courage to navigate through conflicts?

Lissi works today as a mediator after having worked in the international film industry for many years. In her TEDx talk, she will help you discover the confidence needed to face conflicts head-on, instead of ignoring or running away from them – a seemingly simpler yet ultimately less effective approach for dealing with unpleasant situations.