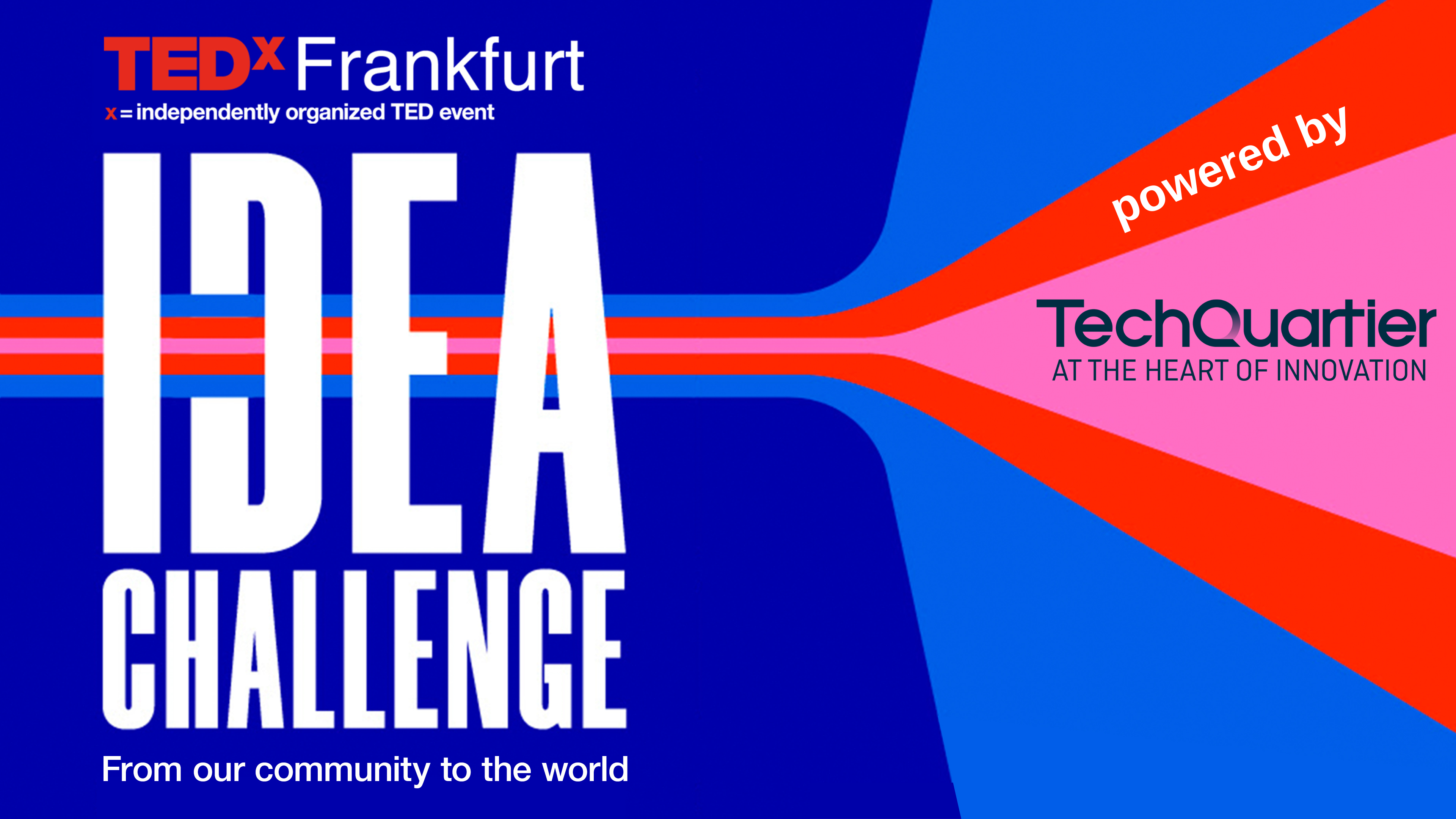 TEDx Frankfurt Idea Challenge 2021
In March 2021, we kicked off our first ever TEDxFrankfurt Idea Challenge. What was the Challenge? The Challenge was to move beyond old ideas and come up with new and innovative ones, which the World needed to hear. It was an ambitious endeavor to discover and showcase the most innovative and original ideas from speakers in our TEDxFrankfurt community in a rapid timeframe by April 2021.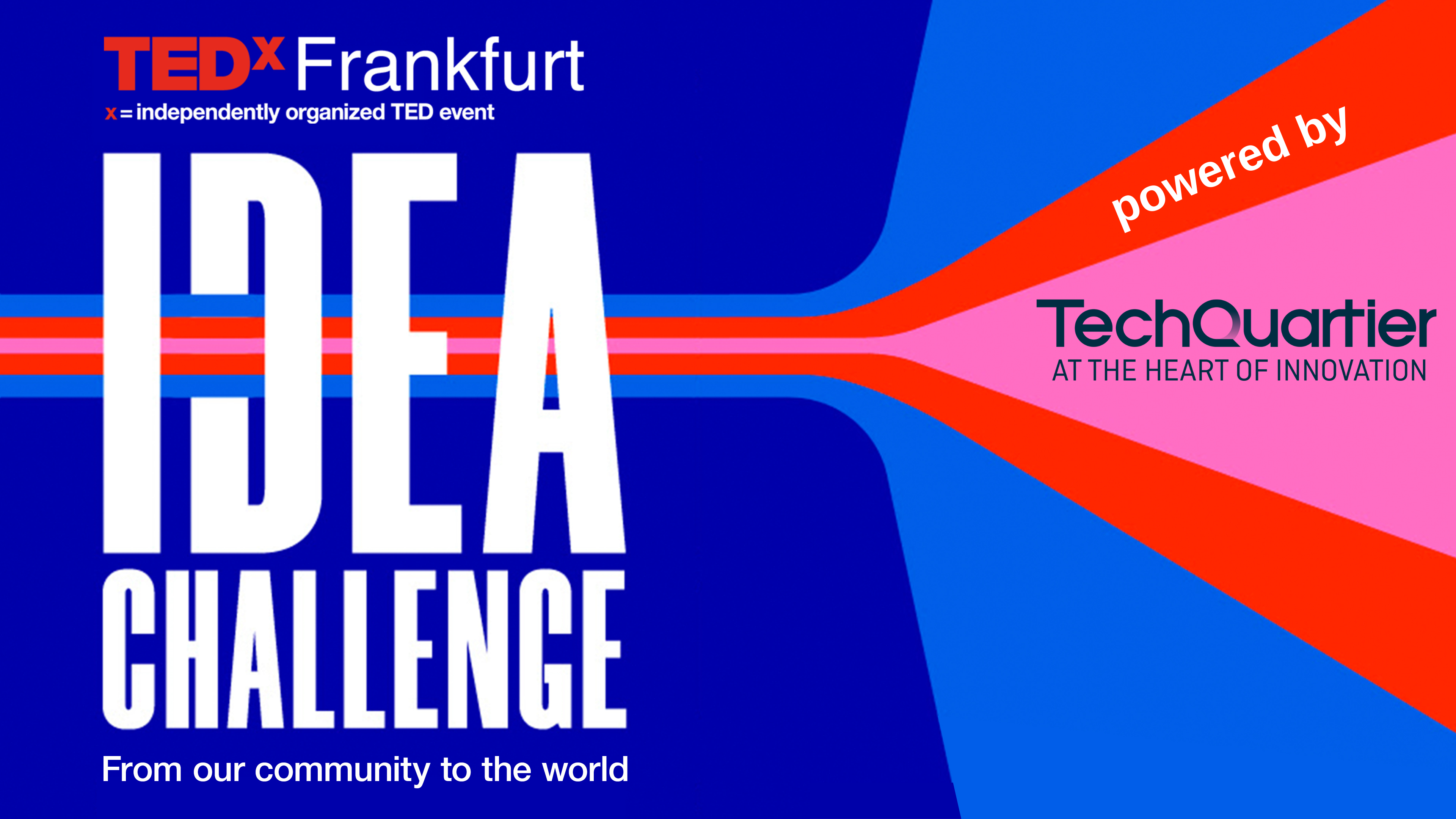 Sending out the call for speakers, we waited with our hearts in our hands…the TEDx Frankfurt community did not disappoint! We received an overwhelming response from several high-quality speakers with brilliant ideas, putting their best foot forward. After many deliberations, we narrowed down the strong field of contenders to three winners and have now finally concluded our first-ever TEDxFrankfurt Idea Challenge.

We are delighted to showcase herein the winners of the TEDxFrankfurt Idea Challenge 2021 and their ideas that the world needs to hear. With incredible teamwork and coordination between the speakers, the TEDx Frankfurt Team – managed by volunteers alongside our full-time jobs, and our main partners TechQuartier & Netigate, we made it!

Together we overcame significant challenges posed in a ridiculously short timeline of just eight weeks from start to finish! This included drafting the call for speakers, attracting applications, reviewing the applications, selecting the finalists, preparing for the TEDx talks, successfully recording the first TEDx Talks for the TEDx Frankfurt Idea Challenge in TechQuartier's studio, post-production editing, uploading the talks to the TEDxYouTube channel and finally submission of the videos, all during a severe global pandemic! Phew! Wow!
The winners are:
Zoë Anthea Cross – 👉 Overcome rejection – by smiling from the heart
Michael Berns – 👉 AI Superpowers for Sustainability
Ana Cristina Galhego Rosa – 👉 Space Technology: A woman's side of the story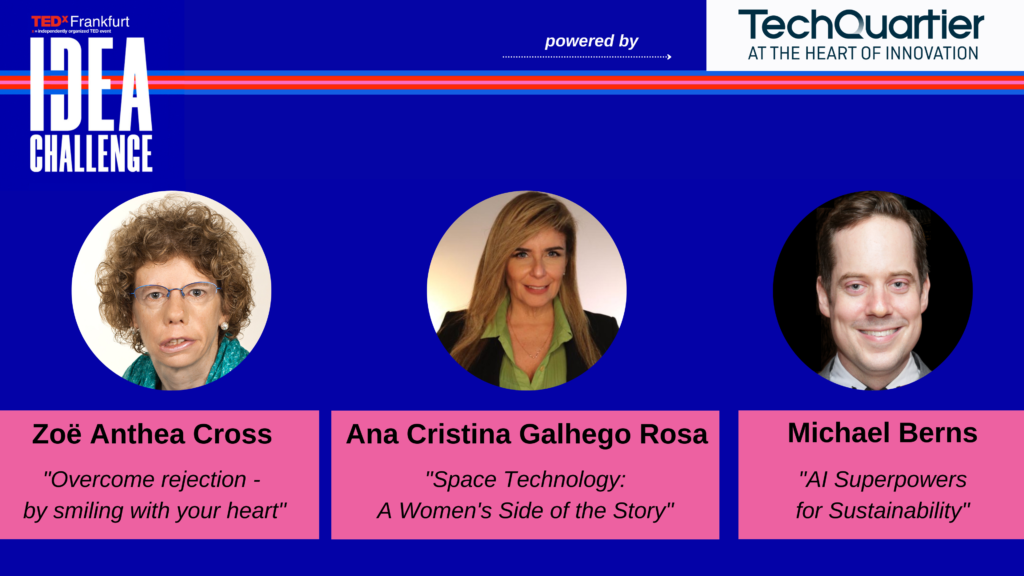 Big THANK YOU goes to TechQuartier, especially to Cristian Frigo, Project Manager Innovation Products; Alise Muson, Head of Marketing & Communications and Lucas Schmitt Head of Innovation Products, who partnered up with us during the TEDxFrankfurt Idea Challenge and made the recordings of each video possible in their own Green Studio! TEDxFrankfurt worked for the first time with a green studio to produce the first talks during a pandemic and we are very grateful to have TechQuartier as a strong partner on our side. Under COVID regulations and pre-testing we conducted the recording in a very safe environment.

TechQuartier, founded in 2016 in Europe's financial center of Frankfurt, is an innovation brokerage platform created to bring startups, corporates and new talent together to work, meet, learn and collaborate on new technologies and digital business models. Its member-based community numbers more than 380 startups, 50 academic and corporate innovators and hundreds of potential founders.
Big THANK YOU goes to Netigate, especially to Caroline Trossen, Marketing Manager DACH and Sophie Hedestad, CMO at Netigate, who partnered with us during the TEDxFrankfurt Idea Challenge and conducted the speaker application process via their survey tool. The usage of the feedback platform gave us a smooth application and evaluation process when curating local ideas. The feedback process was easy, not only for the applying speakers, but also for us internally. We got strong, data-based insights of how many ideas were submitted by male and female applicants, which industries the ideas originate and so much more that will make our organizational process even stronger for the next speaker application that we will be opening in the next months.
Netigate is one of the leading European providers of web-based solutions for online surveys and feedback management – primarily used in the areas of customer surveys, employee feedback and market research. The SaaS company was founded in Stockholm, Sweden in 2005 and has offices in Frankfurt am Main and Oslo. Today, Netigate's customer base includes international companies of all sizes and industries, such as Spotify, Vodafone and Continental. To learn more about Netigate, visit the website www.netigate.net/de or follow the company on LinkedIn.